Queens of Clutter is a family-owned and WA-based team of professional organisers.
We specialise in helping people with excess clutter by providing expert guidance and hands-on assistance to help you get organized, decluttered, and back in control of your home.
The Queens will work with you to create a functional environment that's right for you. We will provide you with personalized solutions tailored specifically to your unique situation – whether it's just one room or an entire house!
The team can handle large or small projects, anywhere from Perth to Mandurah.  We have a Team Member nearby and, if you have a large job or a short timeframe, we can send multiple team members. 
Queens of Clutter is like a personal trainer for decluttering, organizing, and simplifying your home, and your life.
Our friendly all-women team brings a wealth of life experience and ongoing training to support you to achieve your goals.
Queens of Clutter and Konmari – how it all started
Sisters Kirrilee and Taryn discovered Marie Kondo and the Konmari method when their children were babies.
After 'sparking joy' in their own homes they started decluttering for family and friends.
They loved seeing the changes it made in people's lives.
Over the years, their passion became their business as the team expanded with other people who loved decluttering as much as they did!
Queens of Clutter Training
All of our team members: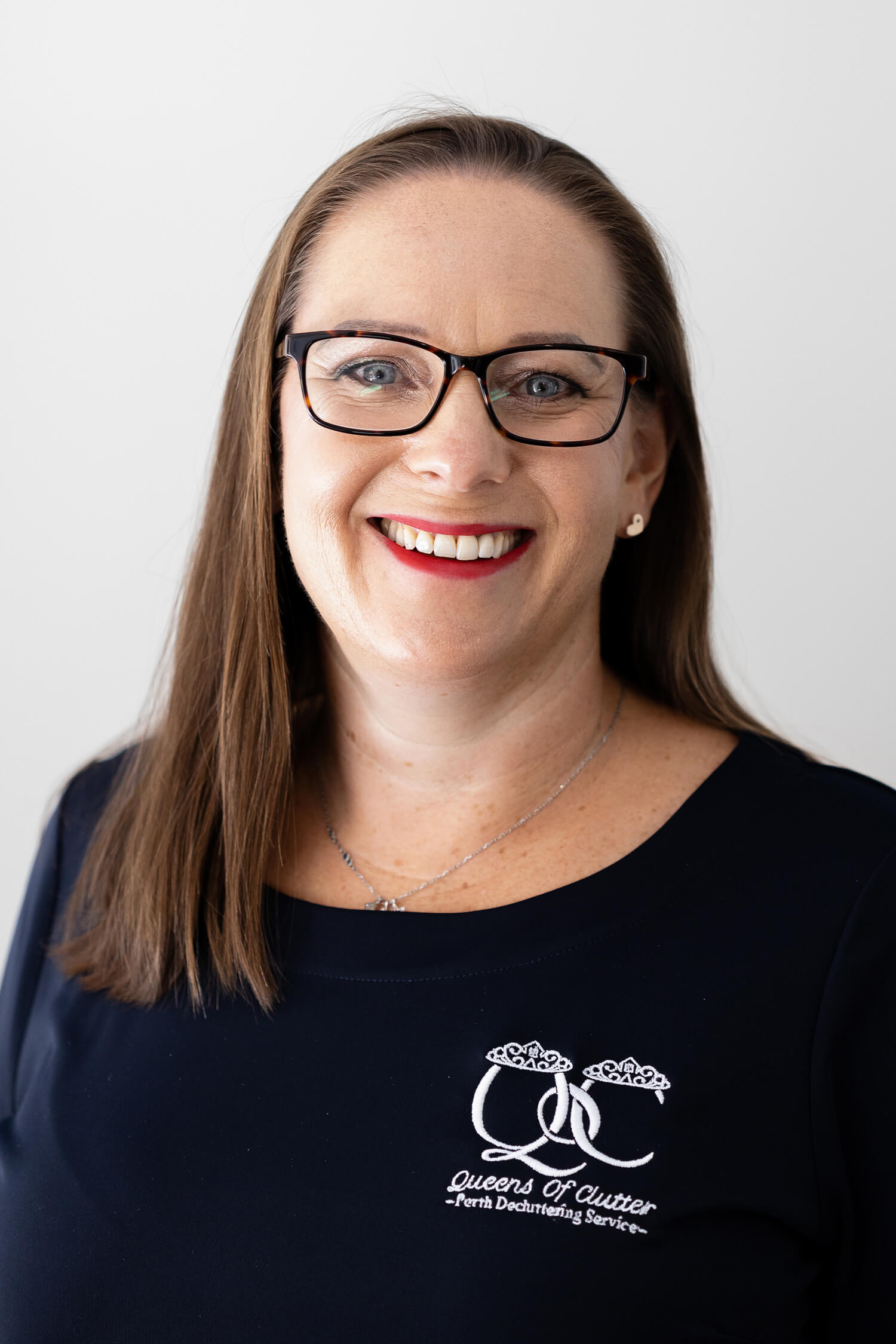 Kirrilee
Owner
Kirrilee is an owner and usually the person who handles the phone calls and enquiries and all the behind-the-scenes stuff that needs to be done for the Queens. Her favourite things are her energetic 2 kids, delicious food, and the occasional glass of wine, and maybe a little bit of chocolate too. She has a very supportive husband and a very needy dog who provides tons of emotional support!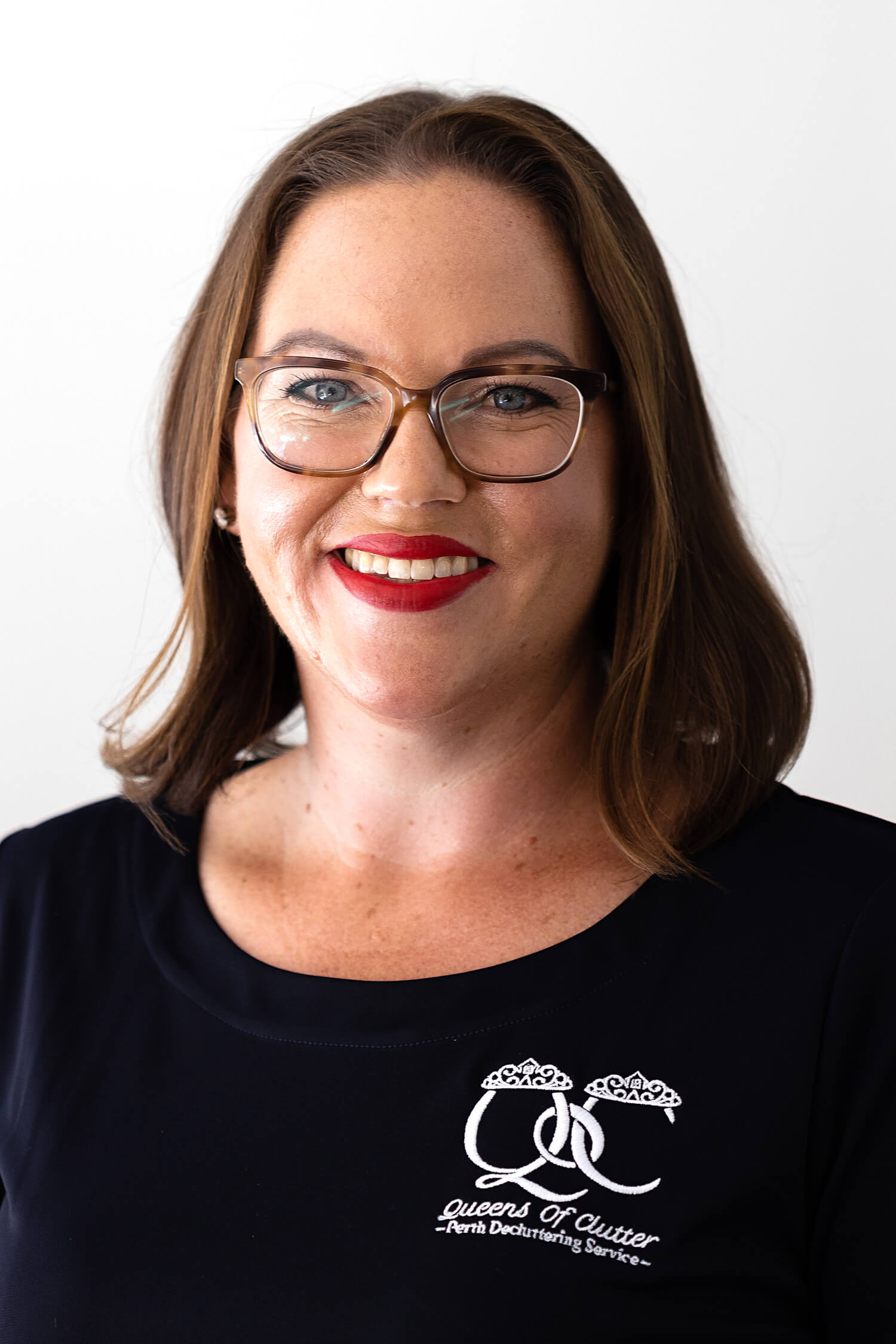 Taryn
Owner
Taryn is an owner and creates the social media for Queens of Clutter. She has a Bachelor of Psychology degree and also works as a Forensic Investigation Officer. She has 2 kids, loves netball, yoga, and hanging out with friends and family. Taryn loves working with overwhelmed clients, helping them find a place to start and seeing their confidence and excitement grow as the appointment progresses. She is excited about the future of the business and the lives they can change along the way.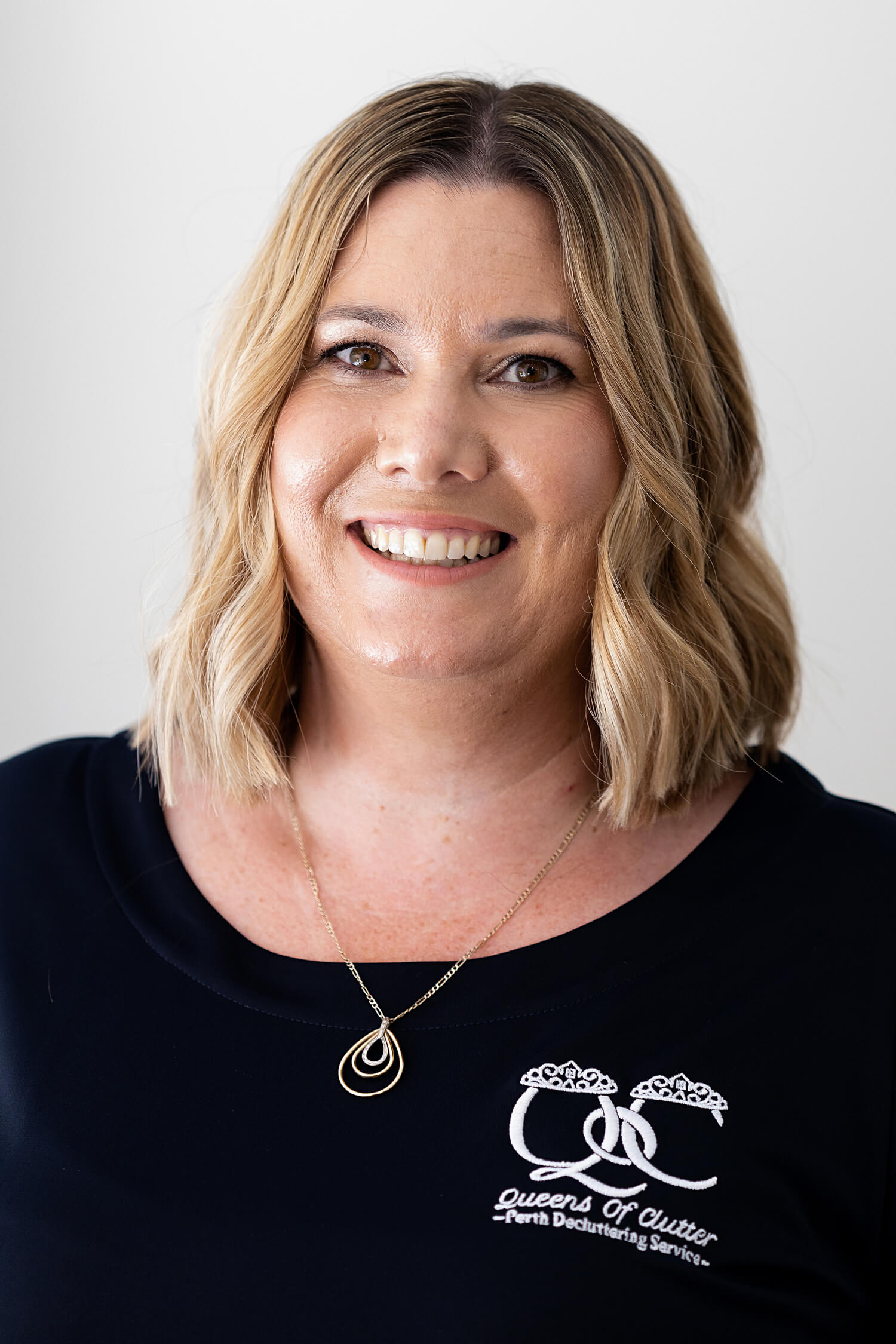 Falon
Professional Organiser
Falon is a mum of four kids. Most of her weekends are spent on the sidelines of her local community sporting clubs which she enjoys. Her favourite clients are the ones who don't know where to start. She really loves organising kitchen cupboards. To Falon, family means good food, good company and great wine. She is a sucker for a good rom-com movie! Bring on the popcorn!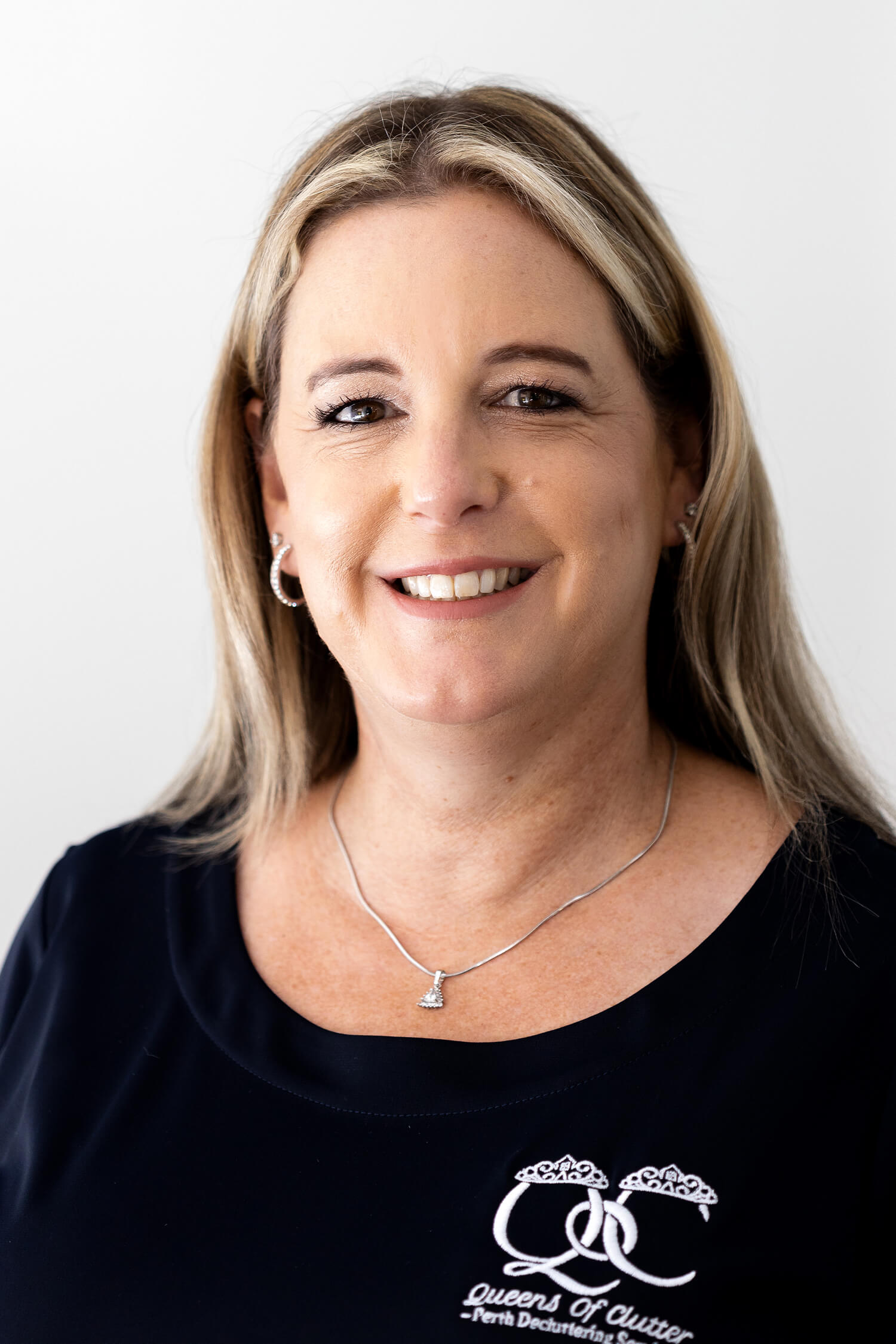 Rachel
Professional Organiser
As a single mum of two adult kids, Rachel is currently refreshing her views & take on life, all in positive ways. She's happiest when with her kids, family & friends & of course her fur babies. She especially enjoys time away at any chance & particularly to the southwest sampling the goods of many wineries. She has always been a declutterer & was forever organising her own home. Rachel jumped at the chance to join the team at Queens of Clutter. She loves the positive reactions of the lovely people she is helping. They say you never work a day in your life if you love what you do & she believes this is finally true!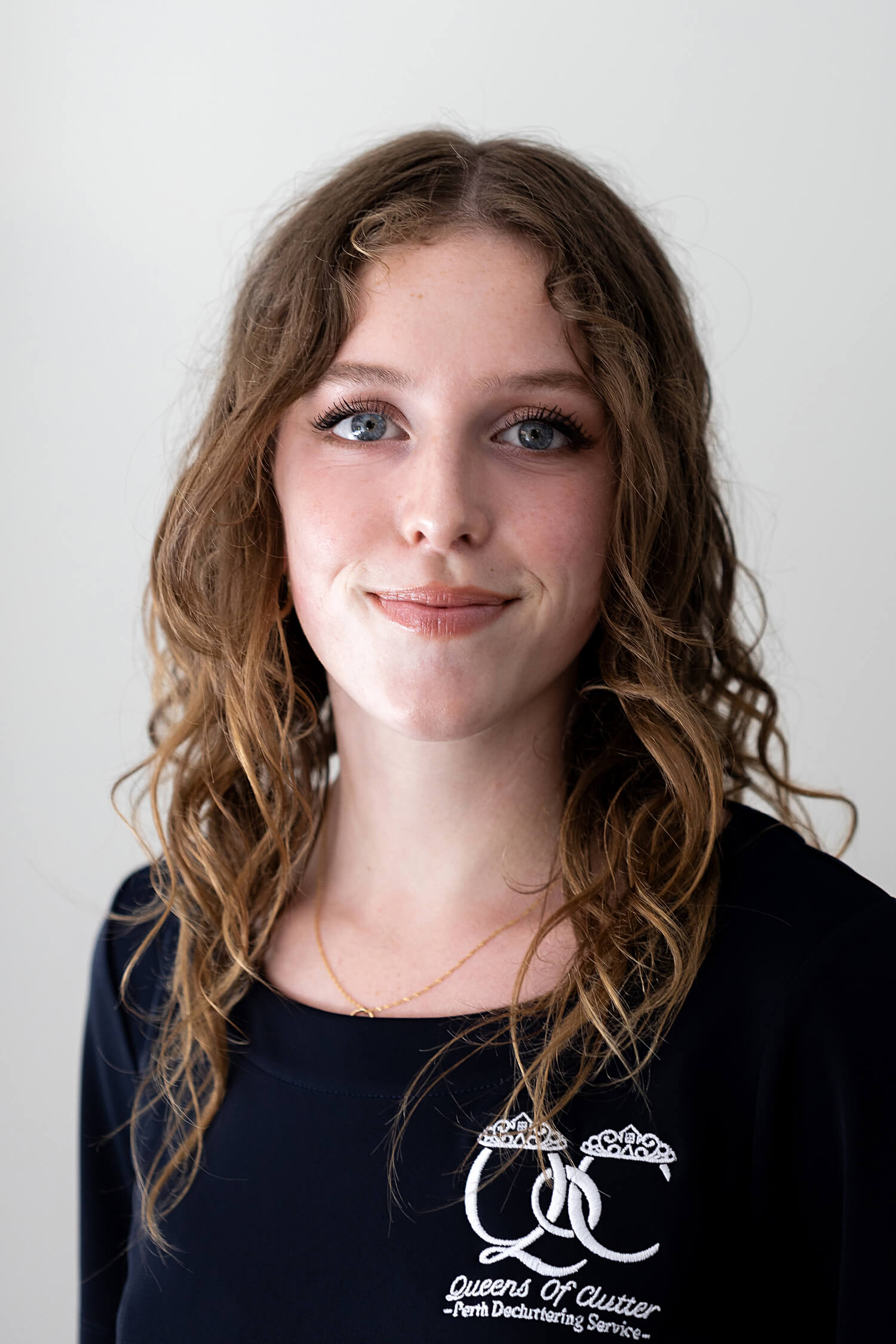 Meg
Professional Organiser
Meg is originally from Albany but has been living in Perth for the last 2 years. She has a natural talent for organising and loves helping people feel happier in their homes. She cannot wait to help you get your home organised, to help you get rid or the things that no longer make you happy, and for you to enjoy this positive experience!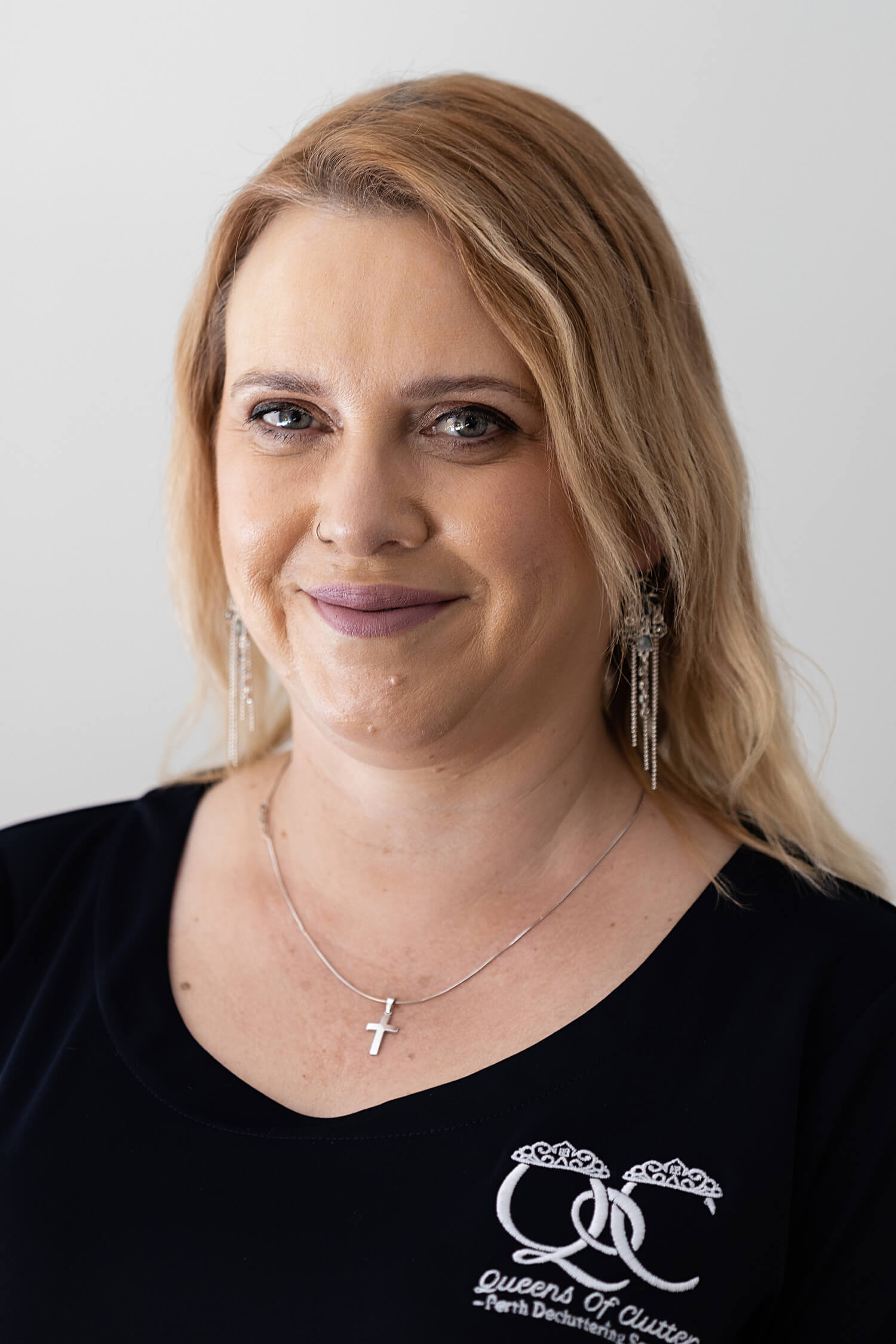 Peta
Professional Organiser
Peta has lived in the Murray/Peel region for nearly 30 years. Shes lives there with her husband and two teenagers along with 3 dogs, 3 cats, 2 goats and a horse. She loves animals including ones that slither and scurry but for some reason she's a little bit scared of birds! She is passionate about good food, cake and cocktails (in that order!) and enjoys trying new restaurants and bars with good friends. Peta's other passion is travelling and she's looking forward to going on holidays again when it's possible.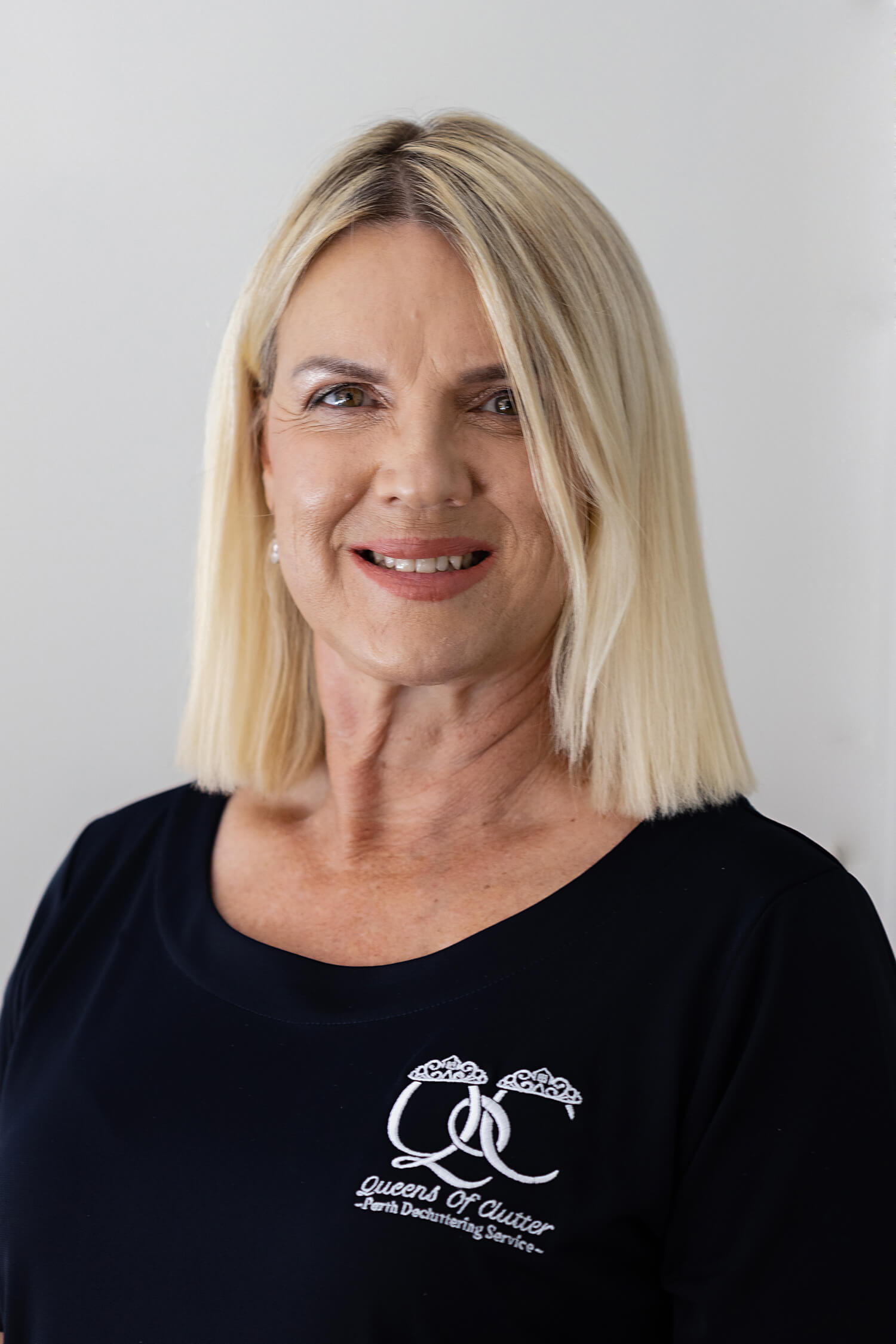 Deanie
Professional Organiser
Deanie is a Mum of two adult kids, and swapped the corporate world to cherish a few hours with clients and help them get their homes more organised. She stays fit walking her dog and swimming at the gym. She has lived all over Australia and is now back in Perth near family. She is a strong believer in allowing yourself a drawer or benchtop box to collect clutter that you can deal with every few days. She only wishes that Queens were around when her kids were little when the daily task of preparing food, washing clothes and tidying house allowed her little time to deal with clutter.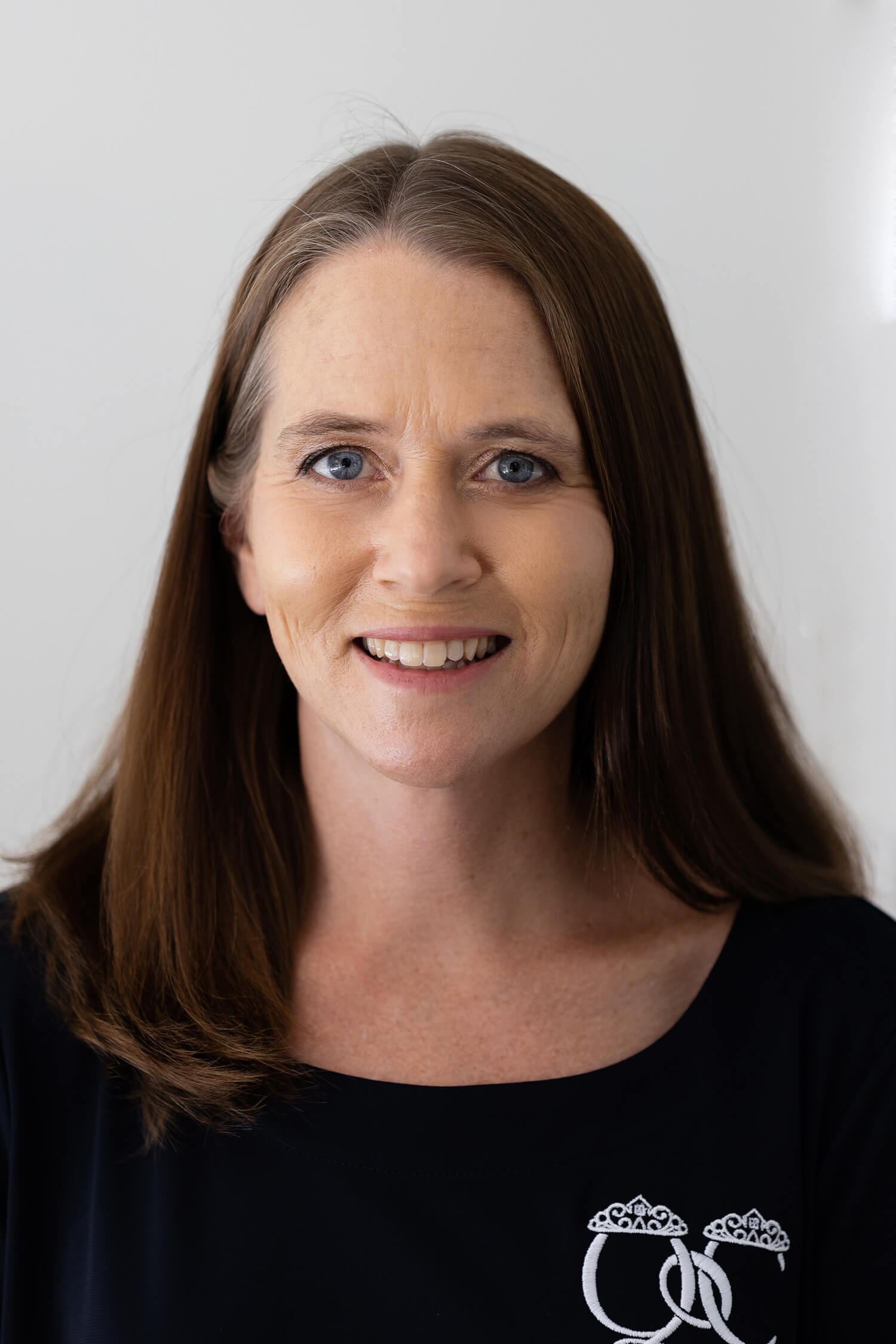 Lucy
Professional Organiser
Lucy is a primary school teacher by trade, as well as a mum to three (exhausting) children. Organisation and planning are her best friends - she always have a list or two on the go. She was born and bred in England, but spent three years living in the Middle East before she moved to Australia in 2007. Her favourite things to do include traveling and exploring new places, as well as relaxing on the beach. She also enjoys eating out and will pretty much try anything once; her most adventurous food choice so far has been a fried scorpion from a street stall in Thailand - it was revolting! She attends jobs north of the river and relishes the challenge of creating order from chaos - bring on the clutter!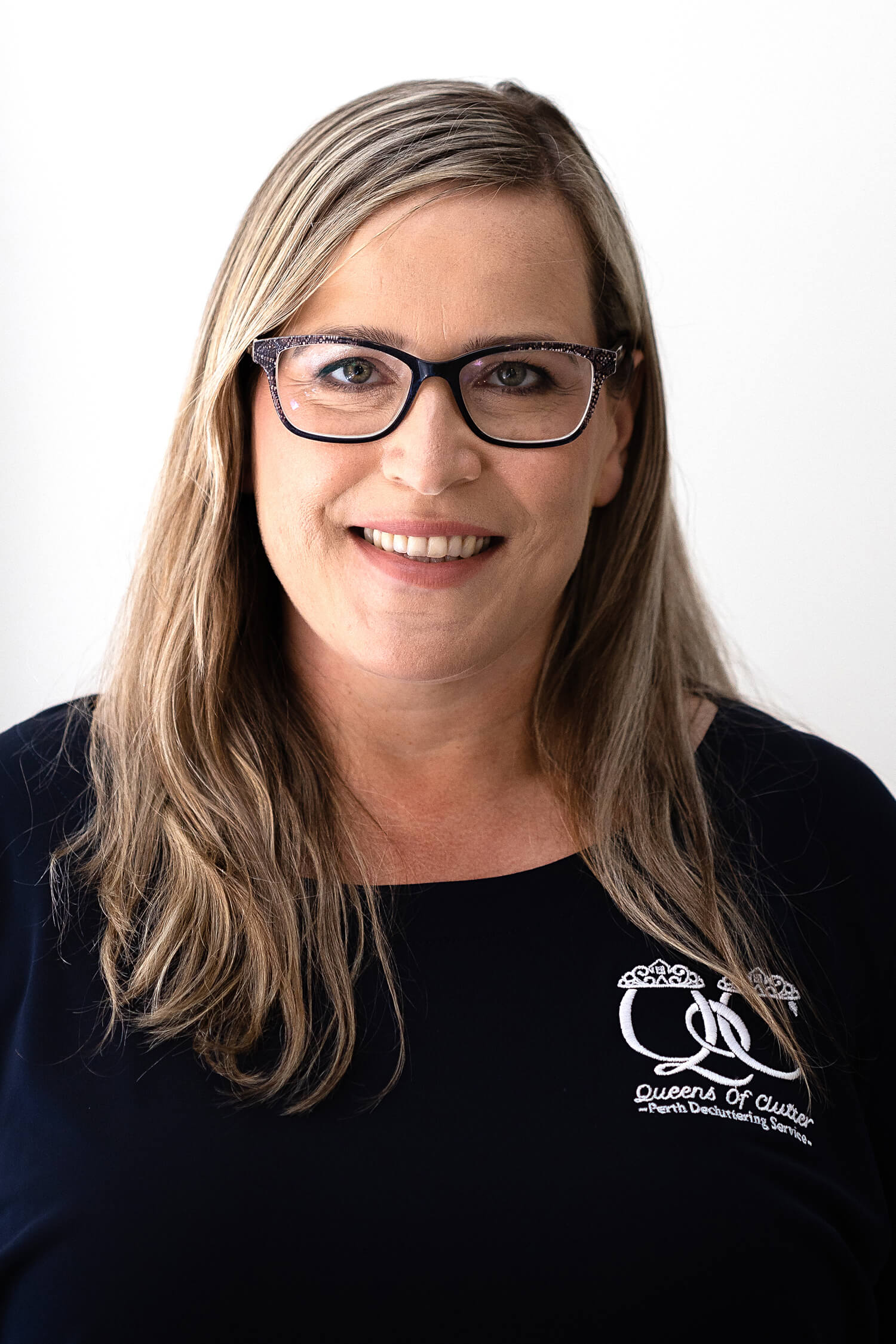 Carly
Professional Organiser
Carly, originally from Victoria, is a mum of two, and her favourite thing to do outside of work is to relax. Give her cocktails by the pool, movies, and anything pampering and she is a happy lady. She has had an interesting array of previous employment; Real Estate agent, HR professional, and Lead Singer in a band. She became interested in organising after becoming a mum and had a lot more inventory to manage than ever before. Carly loves to help people. She is happy to help with any organising issues but relishes a toy room makeover, wardrobe re-organise or pantry refresh.
Katrina
Professional Organiser
Katrina is a Nan to 4 beautiful grandchildren. She likes to keep active and fit. She's from Devon in the UK, and has been in Perth for 10 years. She has travelled a lot and has done voluteer work in Africa. Katrina has worked as a Registered Nurse for Learning Disabilities, and in the care field for 42 years. Katrina is excited about helping people with organising their homes.
Need to know more about our services?
Ready to start your decluttering?
Make a booking with us today